Wife's first alfaromeo! 145 Quadrifogrio 1999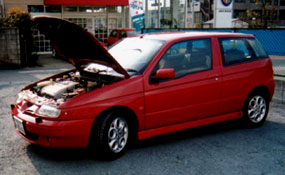 Beautiful Rosso colored body and Twin Spark engine.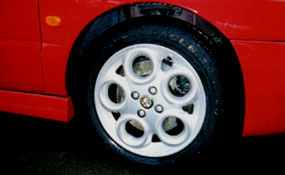 Cool five hole design. It's same design as 156. But 145 wear 15 inch size.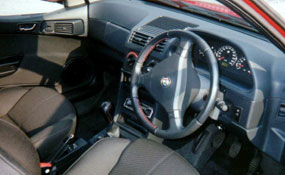 More sporty cockpit than 156. All in black and meter panel lights are green.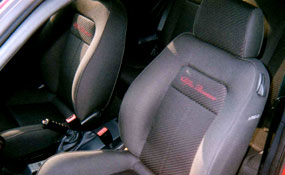 Sporty seats. And red letter of "Alfa Romeo" on seat back is cool.

There's nasty stain on the ceiling. Maybe bond...