Modification Showcase in Switzerland Vol.2 (July 9, 2001)
Special thanks to carlone.ch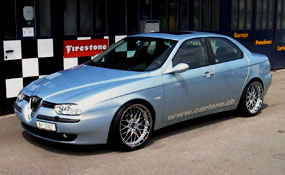 This monster nuvora colored 156 is from carlone.ch.
Very cool looking with 19inch/8.5J wheels and big fat tyres.
In spite of these dynamic features, this machine has no aero parts.... even sideskirts!
Anyway 156 with no aero kit looks so stylish, I think.
Maybe I'll try to remove sideskirts from my 156!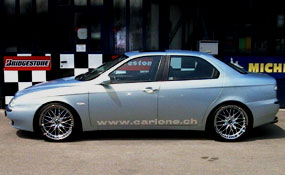 The side view.
Too much low down, how can they steer this car??? But cool...
You can see how nice sideskirts-less style is.
That's pure racing car silhouette, you know, 156 SuperTurismo has no side skirts.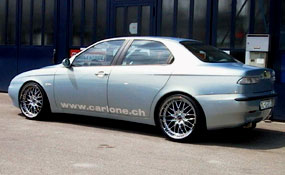 You can see how big wheels she wears.
White side markers and rear lamps are very cool for this nuvora machine.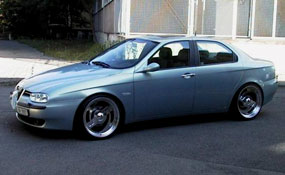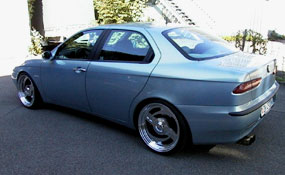 156 in Cal look. American way of life.
This nuvora also wear 19inch wheels. And of course very lowerd.
Is this Alfa Romeo??? It looks like a vehicle for Alien. But I like this spaceship.