MUSEO ALFA ROMEO Report

Fiat auto Japan held "Museo Alfa Roemo" at Yokohama, Japan last month.
So we report this cool Italian festival from Japan.

1931 8C2300 MONZA
This classical monster was powered by supercharger and got 165ps/5400rpm.
Max speed was 225km/h! Unbelievable.
Driver of this car might lose the feeling of fear.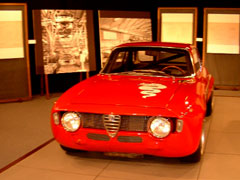 1968 GTA 1300 JUNIOR
This was first Alfa I loved. Great car.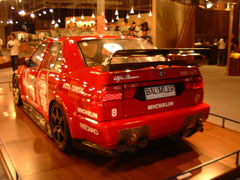 1993 155 DTM
My wife's favorite is this monster DTM155.
Real Racing Mchine! White Alfa logo on Rosso body means POWER.

2000 156 SUPER TURISMO
And this 156 SuperTurismo is my favorite!
19inch wheels and special lowered body. Of course NO SIDE SKIRTS!
I want to make my 156 like this.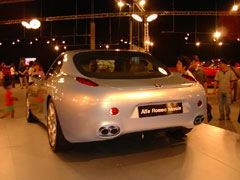 1996 NUVOLA
Concept model which shows Alfa Romeo's 21st directon.
Low and wide dimension, so beautiful color, we felt the power of Italian design.